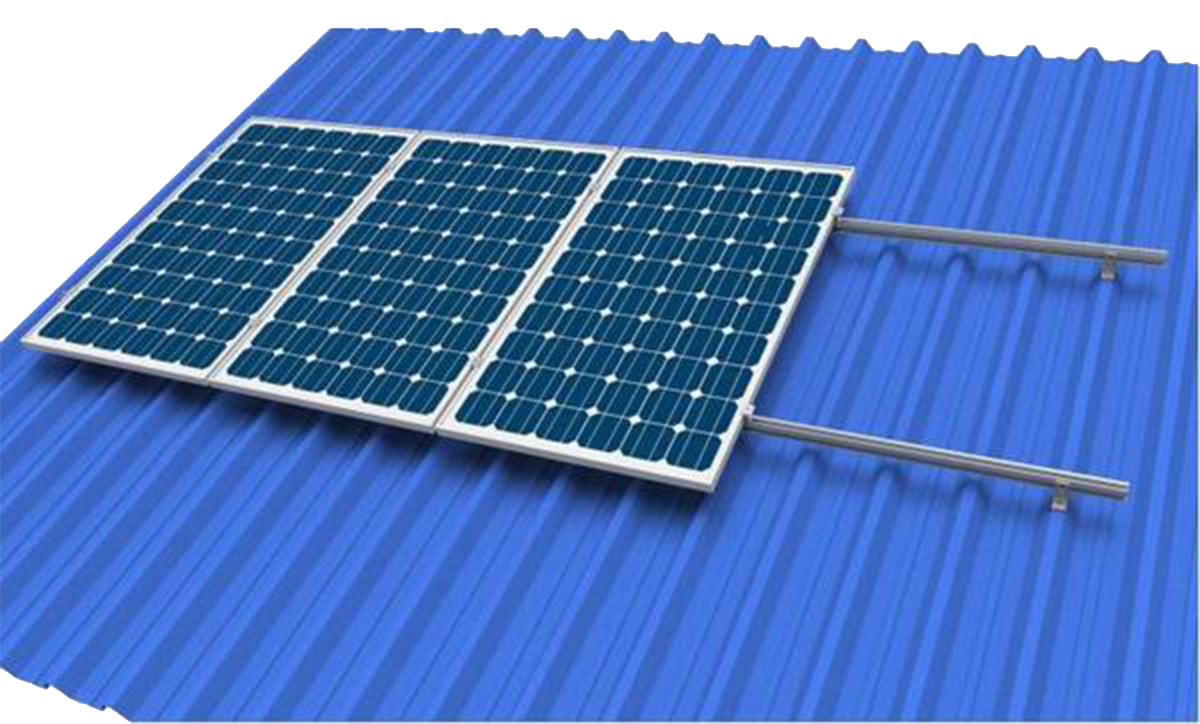 Chiko Tin Roof
Mounting System
The chiko Solar tin roof mounting system is designed as a modular unit assembly system with quality material ,which enables an installer to install any module in almost any mounting situation or configuration.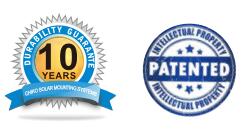 ⊙ Easily adaptable to most tin roof types
⊙ Supports high wind and snow load
⊙ Pre-assembled components ensure fast and simple installation
⊙ Available to match frame or unframed panels
⊙ Available in portrait and landscape mounting
Techinical Specifications
⊙ Roof pitch: 0°- 45°and walls
⊙ Rail lengths: 2,3 and 4 modules
⊙ Pre-assembled clamps: Al6005-T5
⊙ Clamp colors: Silver or black
⊙ Splice kit: Aluminum, fastener-free installation
⊙ Wind speed: 60m/s
⊙ Snow load: 1.8KN/m²
⊙ PV modules: Suitable for all standard module types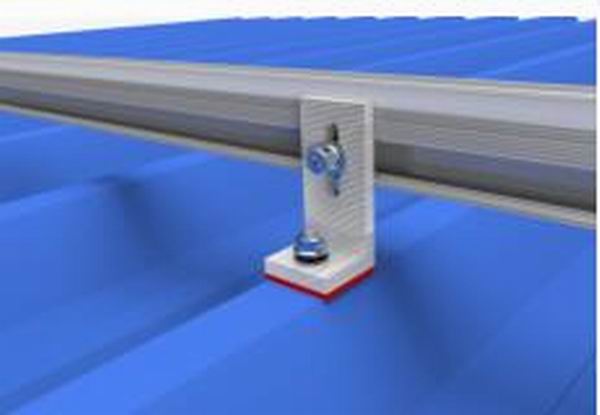 Step1 Fix the Hook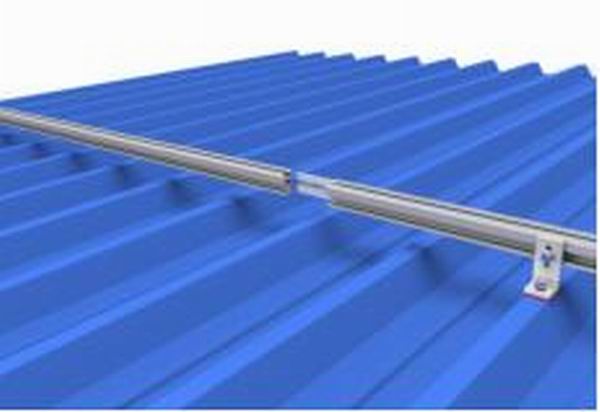 Step2 Insert the screw into Chiko profile.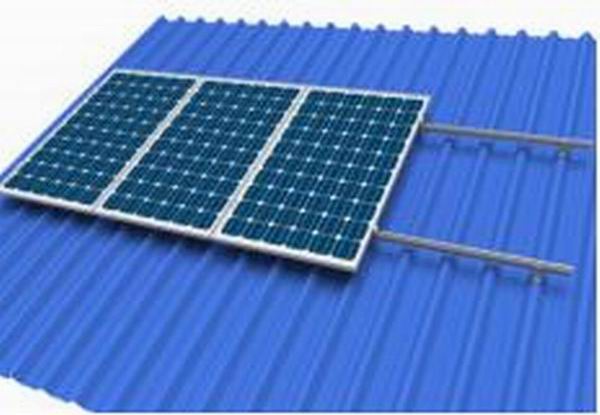 Step3 Install the modules.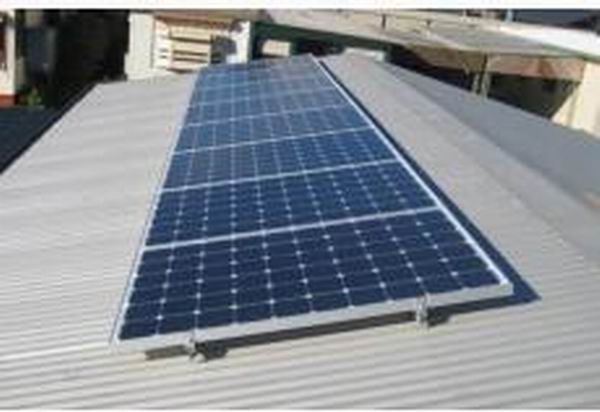 2KW Tin Roof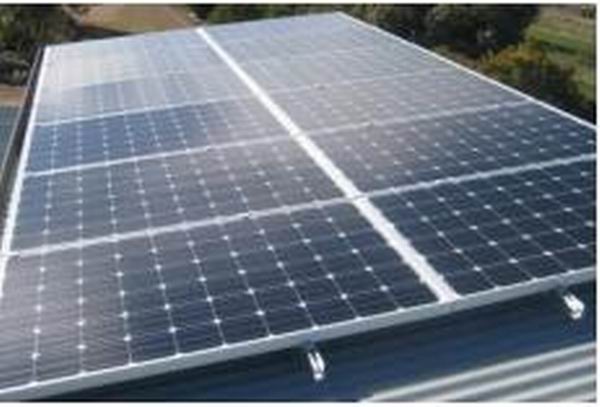 5KW tin roof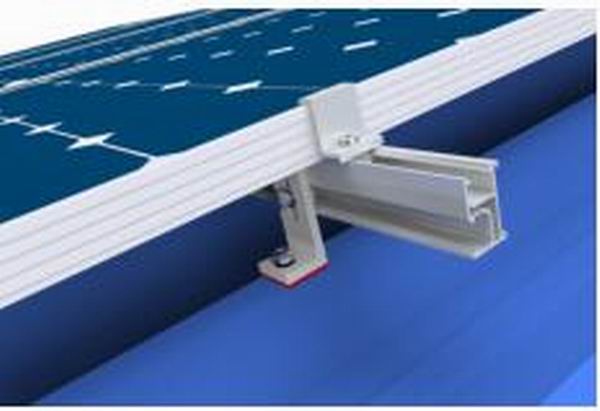 L-feet