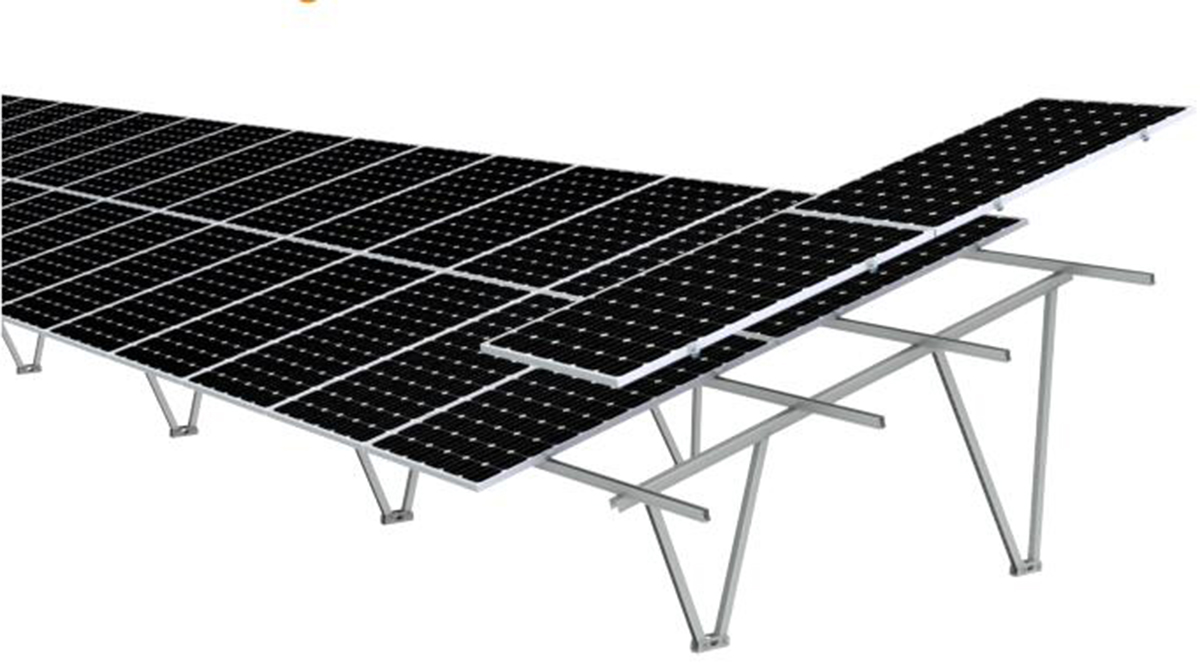 Chiko S-U2V
Ground Mount for
Solar Farm
The Chiko S-U2V Ground Mount System has been designed and engineered to suit to both concrete foundation and ground screw foundation solar farm. The high performance, all galvanized racking materials provide long lasting durability and over 30 –year services life. All components have been pre-cut and pre-drilled for simple assembly in the field, improve the installation efficiency, saving time and labor cost for the construction of large-scaled solar farm. The versatility and scalability of Chiko S-U2V provides a flexible option that adapts to any configuration and any terrain.
⊙ Suited for both framed and unframed PV modules.
⊙ Variable inclination of 0-45deg and fixed.
⊙ Set on both ground screw foundation and concrete foundation.
⊙ Configuration for both portrait and landscape.
⊙ Structural design to consider all applicable codes and local regulations, design loads, applicable weather hazards and other regional date.
⊙ Site-specific system statics calculation.
⊙ Calculation for wind load, snow load.
⊙ Hot-dip galvanized steel with a high corrosion resistance.
⊙ Short assembly times due to the highly prefabricated components, no in field drilling, cutting or welding.
The most prefered medium to large solar farm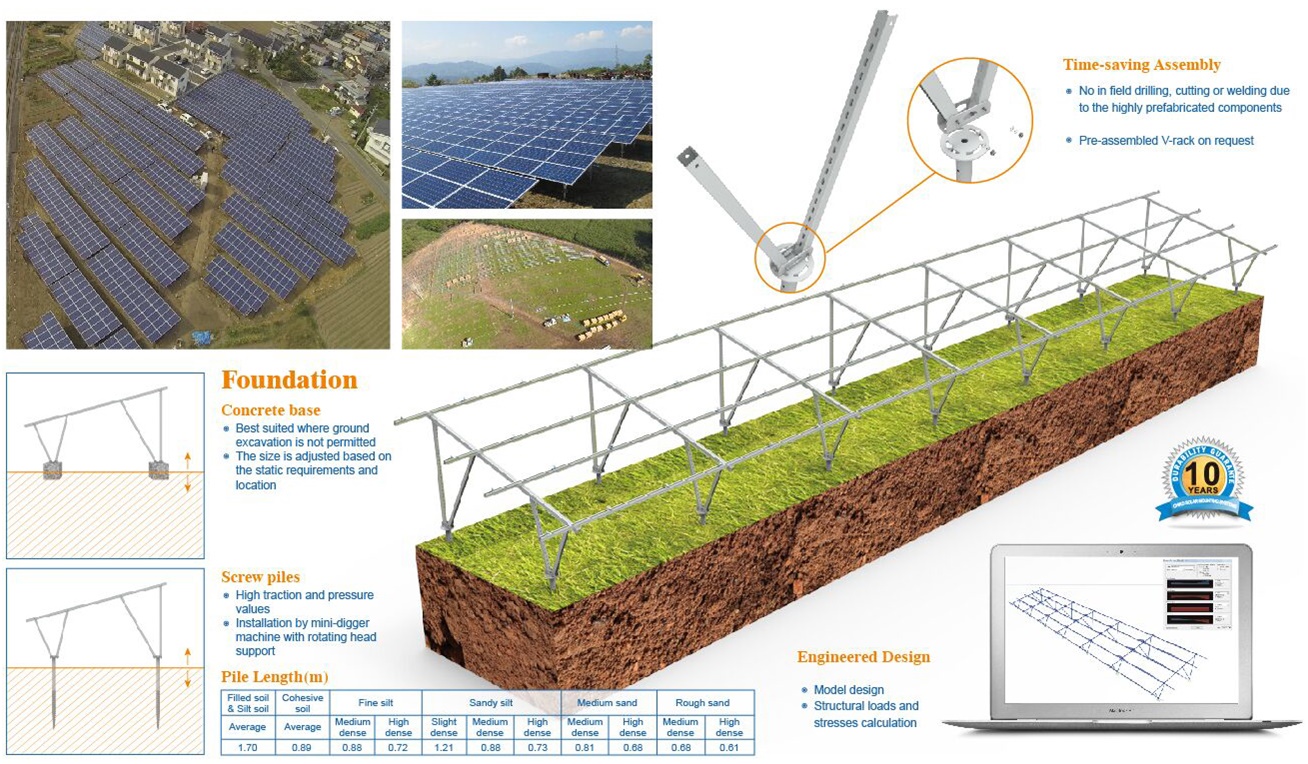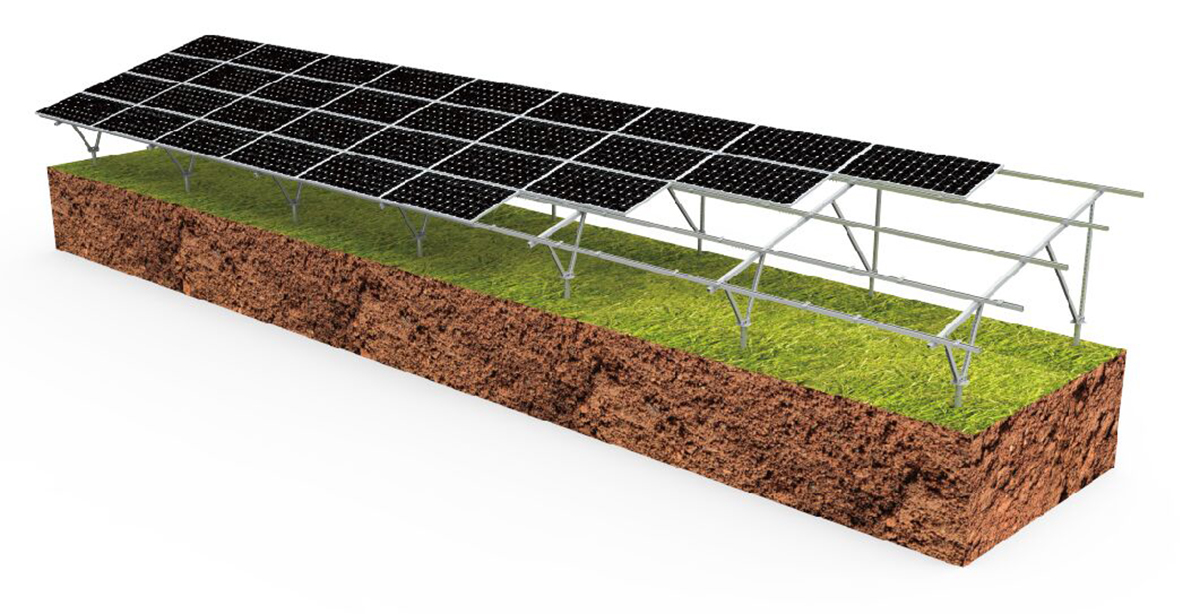 Capcity of 6MW quality products processed thanks to the chiko's constantly investing in the latest machinery and technology, to improving the flexible manufacturing facility.