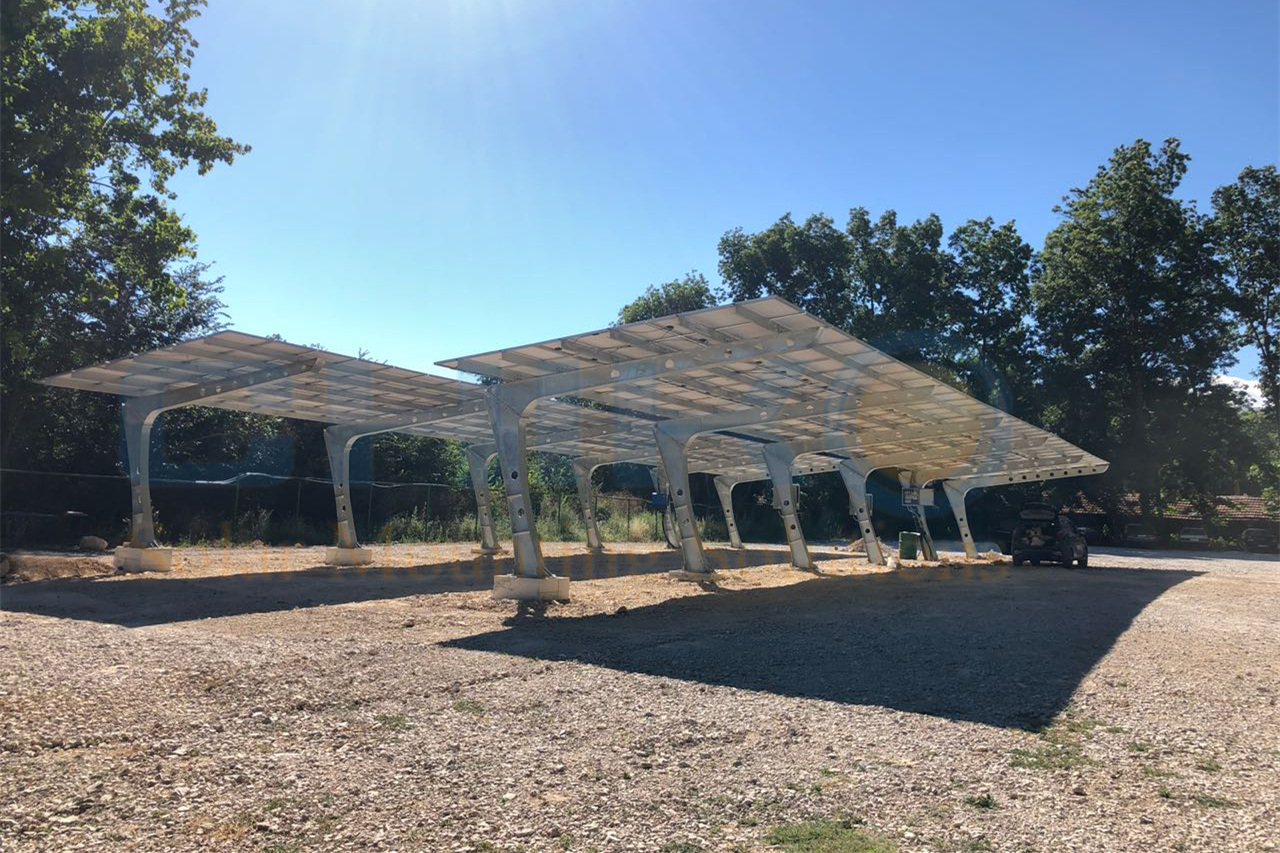 Chiko Standardized Waterproof Carport
CHIKO Carport Solar Mounting System is engineered for commercial and residential. Both aluminium series and galvanized series are available. And our system to all types solar panel type.Widely favored by customers with beautiful appearance design and surface treatment; Also, the engineer team ensure us the special design is also available.CHIKO solar has 9 years of carport design and installation experience.provides solution to more than 30 countries and regions.Solve traditional waterproofing problem. CHIKO abandons the traditional method of rubberizing and uses a uniquely designed sealing strip to waterproof it, which solves looseness of the rubber strip and water leakage and other problems.


Features
Waterproof Design
⊙ Abandon the traditional carport glue method, using the clamp block fixing method
⊙ The sealing rubber strip is embedded above the guide rail to solve the waterproof problem
⊙ The single and double column car sheds that CHIKO currently pushes into the market are widely favored by customers. The customers spray according to the actual background color of the installation, and the appearance is beautiful.
⊙ Photovoltaic carports can replace traditional carports, both parking and power generation, while enjoying 25 years of power generation revenue.
⊙ CHIKO solar has 9 years of carport design and installation experience.
⊙ Each project is designed by a professional technical team based on the project to ensure the overall Safety of the project support.
⊙ The quality guarantee period is 10 years and the service life can be more than 30 years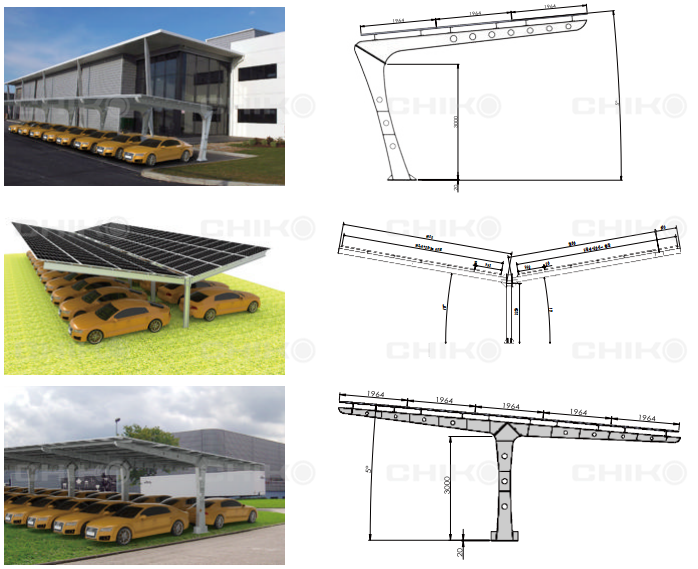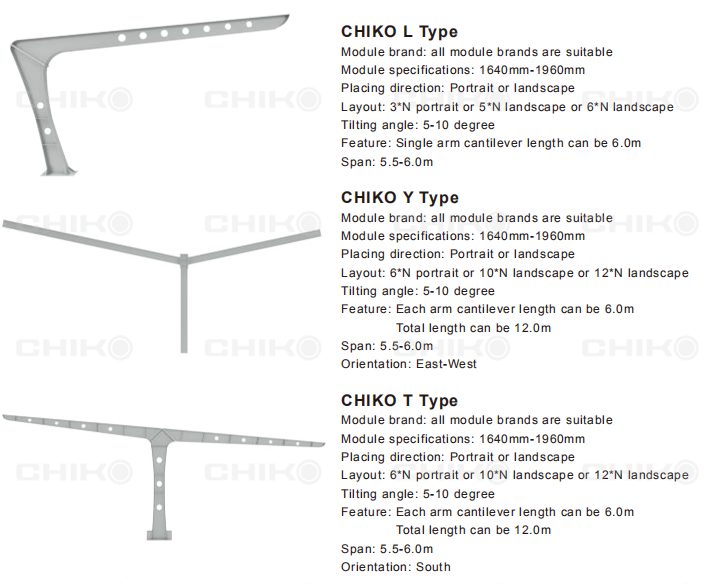 CaCapcity of 6MW quality products processed thanks to the chiko's constantly investing in the latest machinery and technology, to improving the flexible manufacturing facility.